Building A Site
Design the Right Website for You
See our portfolio for many examples of site design. You may find something close to what you like.
We would like to site down with you to learn your needs and purposes in order to build a site just for you. The face-to-face consultation is free.
Contact us for a custom-built site. The site will be built using our exacting development process that help guarantee the quality of the sites we create.
Adding A Mobile Site
Increasingly, people are getting on the Web using their smartphones. It can be important for you to have your site go mobile. We can design your site to be great for regular and mobile devices. The BirdsongFarmOhio.com is an example.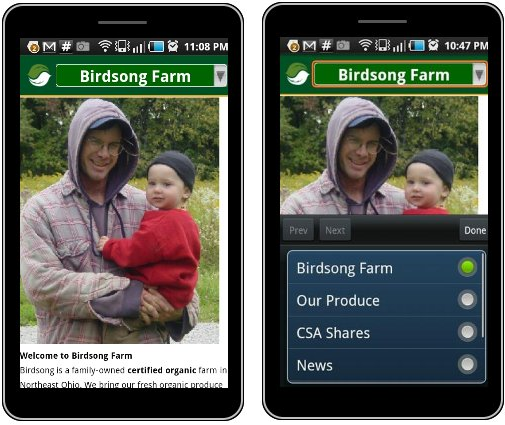 Contact Us
Interested in any of these packages? Please contact us for more information.